Mind Your Mental Health is Magellan Healthcare's educational initiative designed to raise awareness about mental health and mental illness.
Mental health
includes our emotional, psychological and social wellbeing. It affects how we think, feel and act. It also helps determine how we handle stress, relate to others and make choices.
Mental illness
is common and treatable. About one in five in the U.S. experience mental illness. Sadly, because of the stigma with mental illness, many people do not get the treatment they need.
Helpful tips for January—National Mental Wellbeing Month
Being mentally well means being in touch with your own emotional health, and proactively taking care of yourself to stay ahead of problems. It also involves having healthy relationships, plus maintaining good coping skills so you can bounce back when challenged by difficult circumstances in life.
Each day, make sure to do activities—such as creative hobbies—that are meaningful to you. Identify and work into your schedule the activities that reliably help you relax and recharge. Get started with these tips.
Strive to get 30 minutes of exercise per day, plus eat a balanced diet, and get 7 – 9 hours of sleep nightly. Learn more.
Try some mindfulness. Slow down during your day and fully experience the present moment. Watch a short video.
Informational statistics for January—National Mental Wellbeing Month
Happy New Year! Learn more about the importance of self-care habits as 2023 begins and how to spread mental health awareness to others.
Thirty percent

of survey participants reported having a mental illness or receiving treatment for a mental illness. Black and African American men are particularly concerned about stigma.

Seasonal Affective Disorder (SAD) is estimated to affect 10 million Americans

.

Depression is the leading cause of disability worldwide

.

42% of LGBTQ youth

seriously considered attempting suicide in the past year, including more than half of transgender and nonbinary youth.

LGBTQ youth who had access to spaces that affirmed their sexual orientation and gender identity reported lower rates of attempting suicide

.

Nearly 60% of adults

with a mental illness didn't receive mental health services in the previous year.
Mental health topics
For additional resources and materials, click here.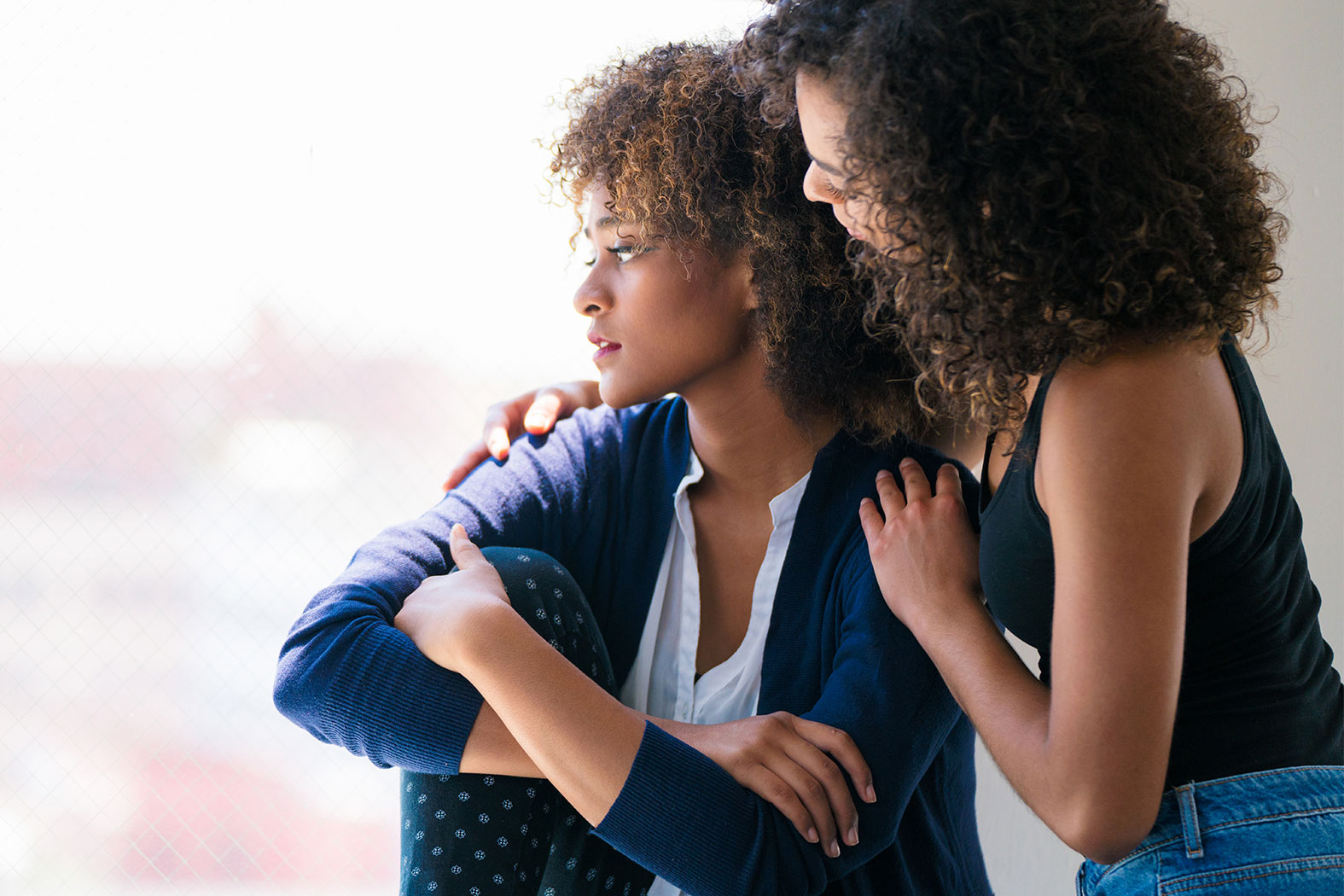 Post-Traumatic Stress Disorder
If you are in a crisis or considering suicide, or if you or someone you know is currently in danger, please call 911 immediately.
Visit these organizations' websites to learn more