Mind Your Mental Health is Magellan Healthcare's educational initiative designed to raise awareness about mental health and mental illness.
Mental health
includes our emotional, psychological and social well-being. It affects how we think, feel and act. It also helps determine how we handle stress, relate to others and make choices.
Mental illness
is common and treatable. About one in five in the U.S. experience mental illness. Sadly, because of the stigma with mental illness, many people do not get the treatment they need.
October—National Depression and Mental Health Awareness and Screening Month
This observance is designed to educate the public about the signs, symptoms and treatment options for depression, and to encourage those who might be suffering to respond to a brief, confidential battery of questions—a mental health screening. Learn more:
Depression is extremely common, and helping others know that they are not alone (thus reducing stigma) can be very encouraging. Read about depression.
Screenings aren't considered a professional evaluation, but they are a quick and uncomplicated way to spot some of the early signs of potential trouble. Learn more.
Don't be afraid to share your own experience of depression with those who are currently struggling. Find out how to talk to others. 
Visit our webpage to access additional, free resources and events for National Depression and Mental Health Awareness and Screening Month.
October 2021—Stamp Out Stigma—Mental Health Education
During the month of October, we are taking the opportunity this month to bring more awareness to general mental health education, as well as depression awareness.. It's our job to help end the stigma surrounding mental health by sharing resources and starting conversations. We will encourage you to learn more about mental illness and what resources are available to help those find treatment.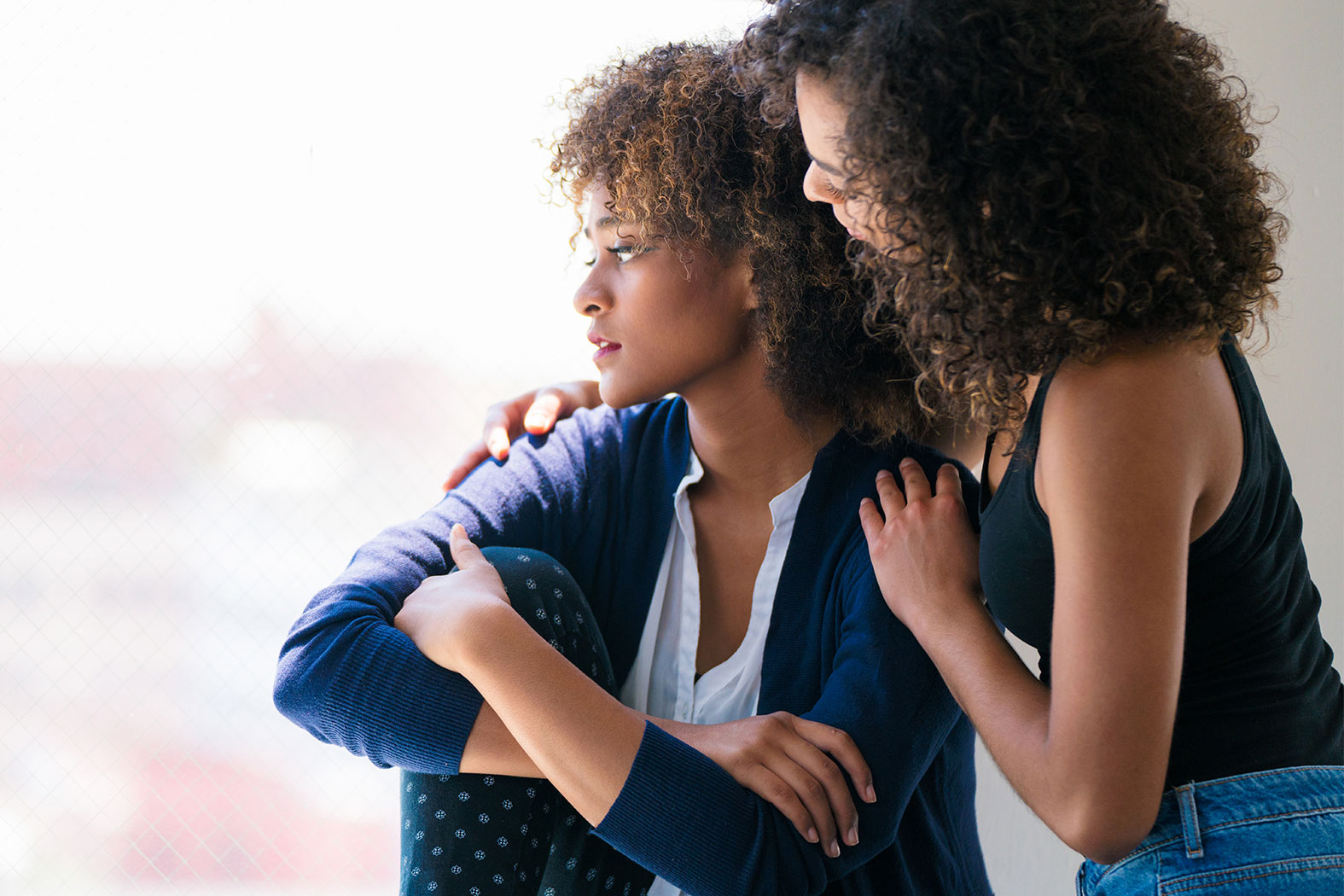 Post-Traumatic Stress Disorder
If you are in a crisis or considering suicide, or if you or someone you know is currently in danger, please call 911 immediately.
Visit these organizations' websites to learn more